Watch the new family comedy Oye Jassie,every Sunday 11:00 a.m. Only on Disney Channel!
Welcome to Oye Jassie Wiki

Welcome to the official
Oye Jassie Wiki
Wiki, a collaborative encyclopedia for everything and anything related to
Oye Jassie
! There are 115 articles and we are still growing since this wiki was founded. The wiki format allows anyone to create or edit any article, so we can all work together to create a comprehensive database for the Oye Jassie franchise. Don't forget to visit this wiki's
Policies
before editing.
Featured Content

Featured Character
Tia is the 6 year old daughter of Rahul and Riesha Malhotra. She was the youngest Malhotra child. Tia is very sassy, sarcastic, and mischevous. Tia has a big imagination and enjoys talking to her imaginary friend, Goldy the Mermaid. She is also very lovable and has a special bond with all three of her siblings, as well as Jassie,Tony and her Parents.
Read More...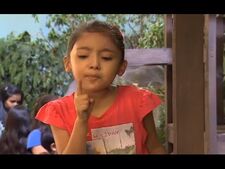 Featured Cast
Tara Sutaria (born 19 November 1995) is an accomplished singer and performer. Having learnt classical ballet, modern dance and Latin American dances at the School of Classical Ballet and Western Dance, Royal Academy of Dance, U.K and the I.S.T.D (Imperial Society for Teachers of Dancing, U.K), she is quite the performer on the dance floor.
Read More...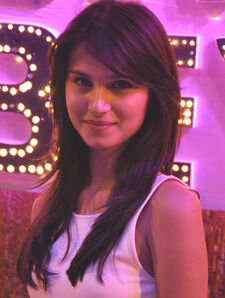 Featured Episode
Jassie thinks that Rocky
needs strict discipline him because of misbehaving and take help of Doggy Nanny, who is a dog nanny.The kids break into
Tony
's cluttered room and
help him clean it up.Read More...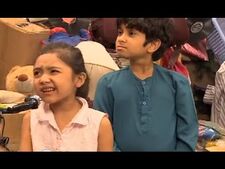 Featured Paring
Jayesha
(
J
\assie and
Ayesha
) is the
friendship
pairing of Jassie and Ayesha Malhotra. At first, Ayesha wasn't to fond of Jassie, but now she is starting to like Jassie. They first met in Mumbai,New Nanny. Although Ayesha often criticizes Jassie's traditional lifestyle, the girls are shown to be good friends / best friends. They both like to hang out together a lot.Ayesha calls Jassie a really good friend and they had a small hug.
Read More...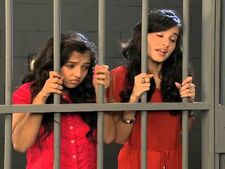 Featured Quote
"

Pocketmoney can also get from ATM so do we made an ATM?

"
Featured Dialogue
Rocky:"Hey Rodney. We found your cell phone."
Rodney: "Thanks, I've been looking for that? Where did you find it?"
Tia: "In the Sofa."
Rocky: "In the bathroom... In the Sofa in the bathroom."
Rodney: "Hmm, I didn't notice a Sofa in the bathroom."

Tia: "Well, start paying attention!"
Helping Out
Like us on Facebook

Not sure where to start?
Featured Episode
Actor,
Rodney Kapoor
comes to stay with Malhotras.Tia and Rocky make prank phone calls on Rodney's phone. When Rahul tells everyone not to tell people that Rodney is staying at the Malhotra penthouse.
Read More...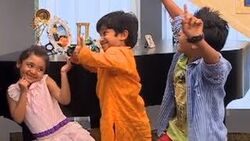 Polls
Do you think there should be a movie of Oye Jassie?
Help
Need any help? Ask one of the Admins.
Affiliates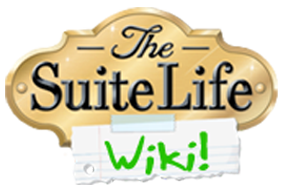 Refresh for another recommendation